Submitted by

sara.bergquist-...

on February 20, 2018
The Government of Yukon has operated a website at gov.yk.ca since April 10, 1997. Now, just over 20 years later we're rolling out a new and improved edition at Yukon.ca. At that time, there was no content management system and website pages were manually added and updated. Departments also didn't have their own websites or pages.
Through our analytics and research Yukoners told us that they have trouble accessing government information and services online. We needed to change that so we have built a new website that is focused on our users' needs. 
1997 to 2000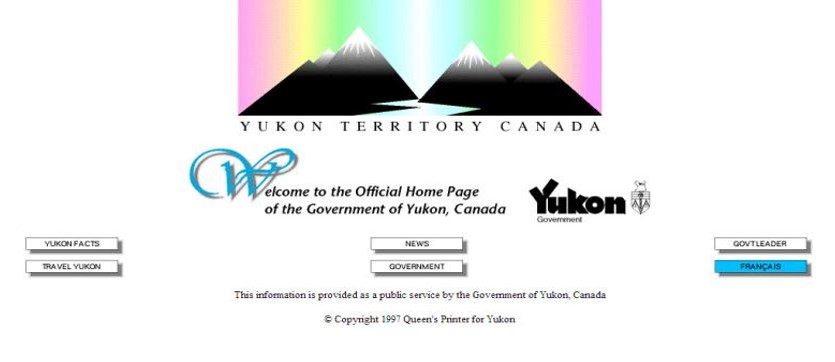 2001 to 2002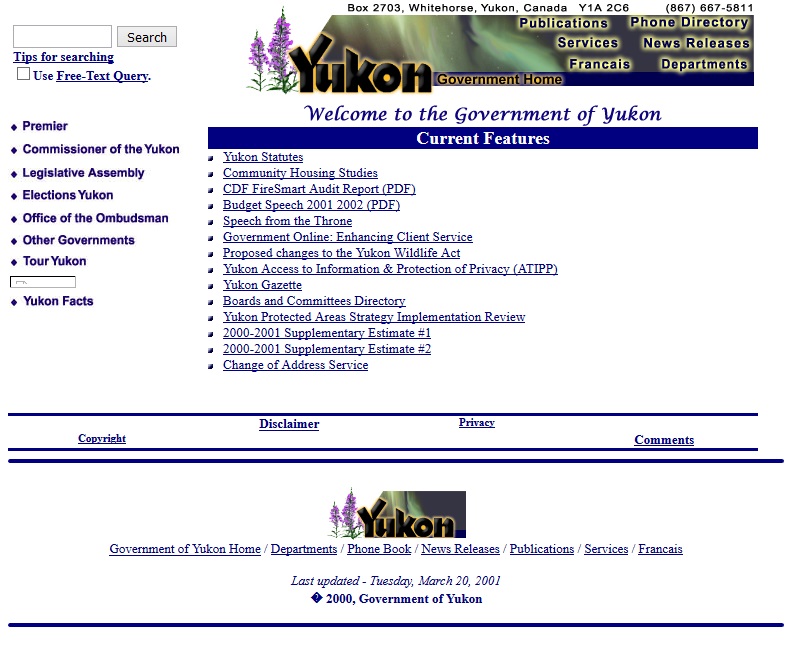 2002 to 2003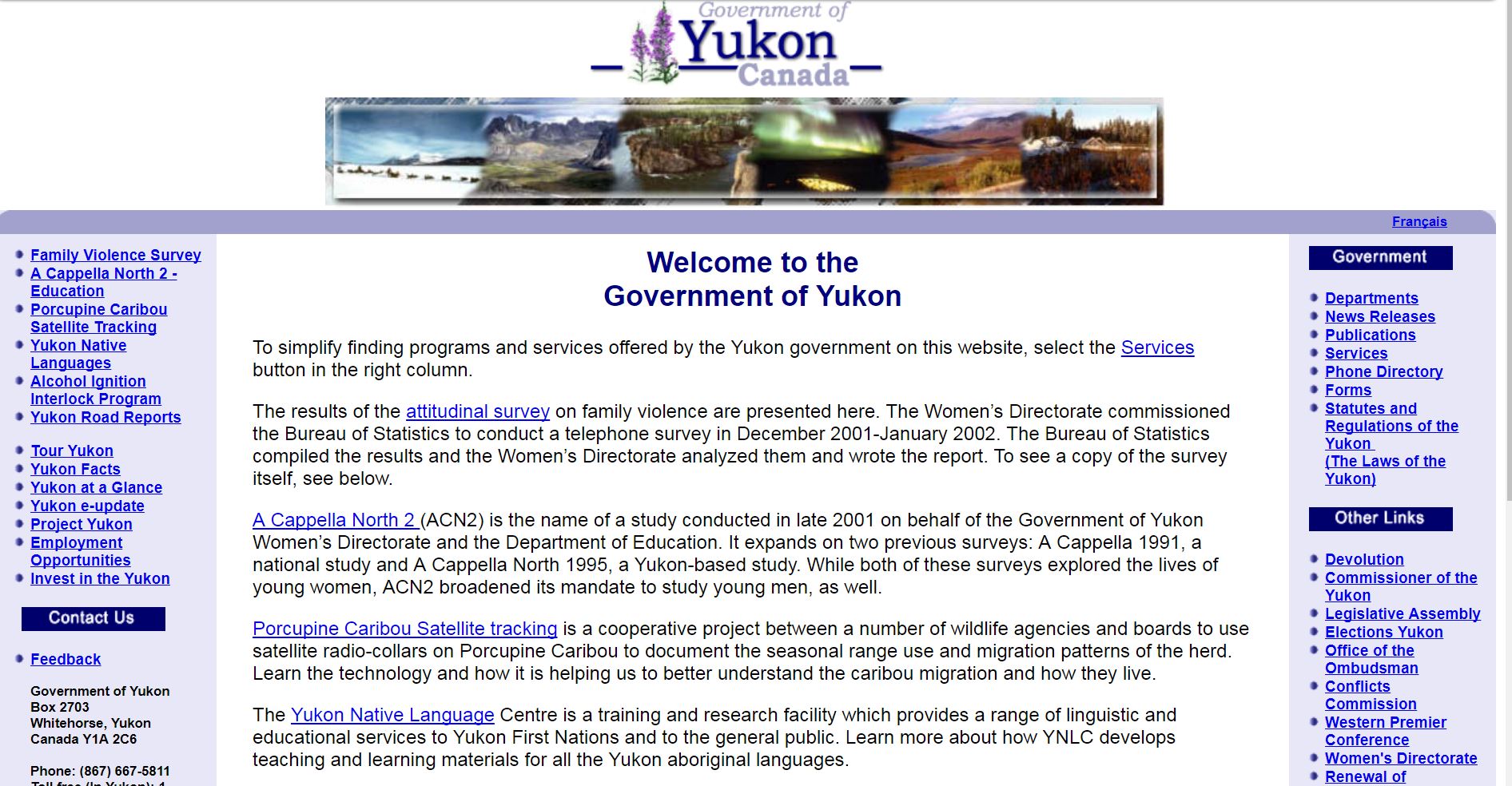 2004 to 2006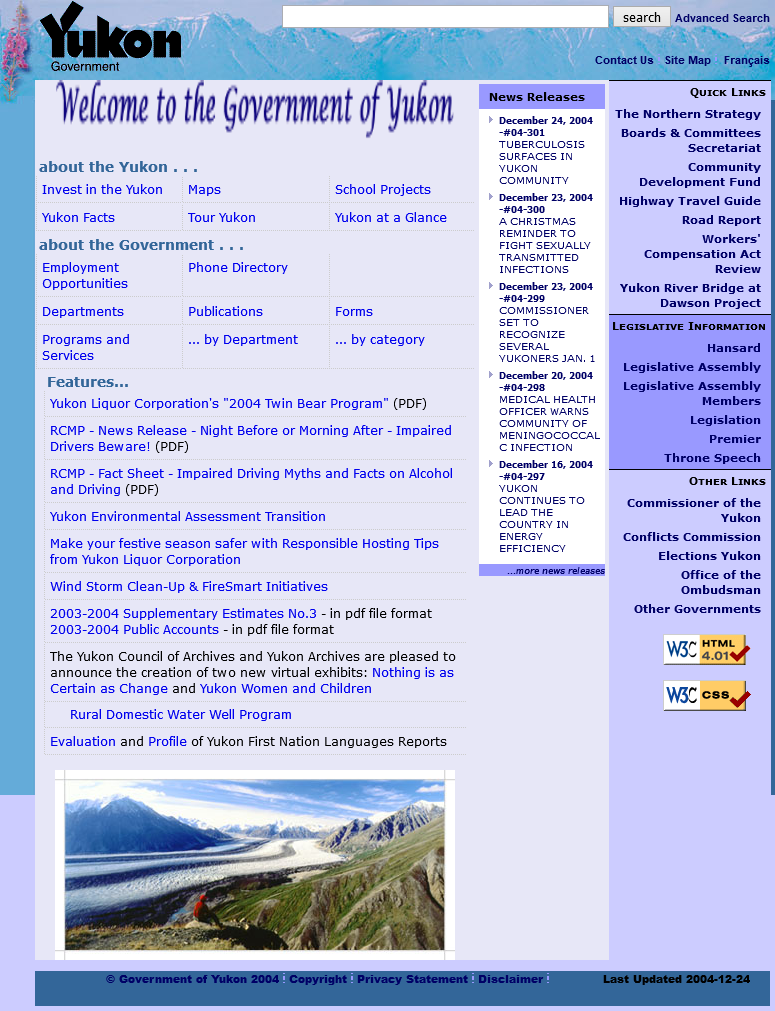 2007 to 2017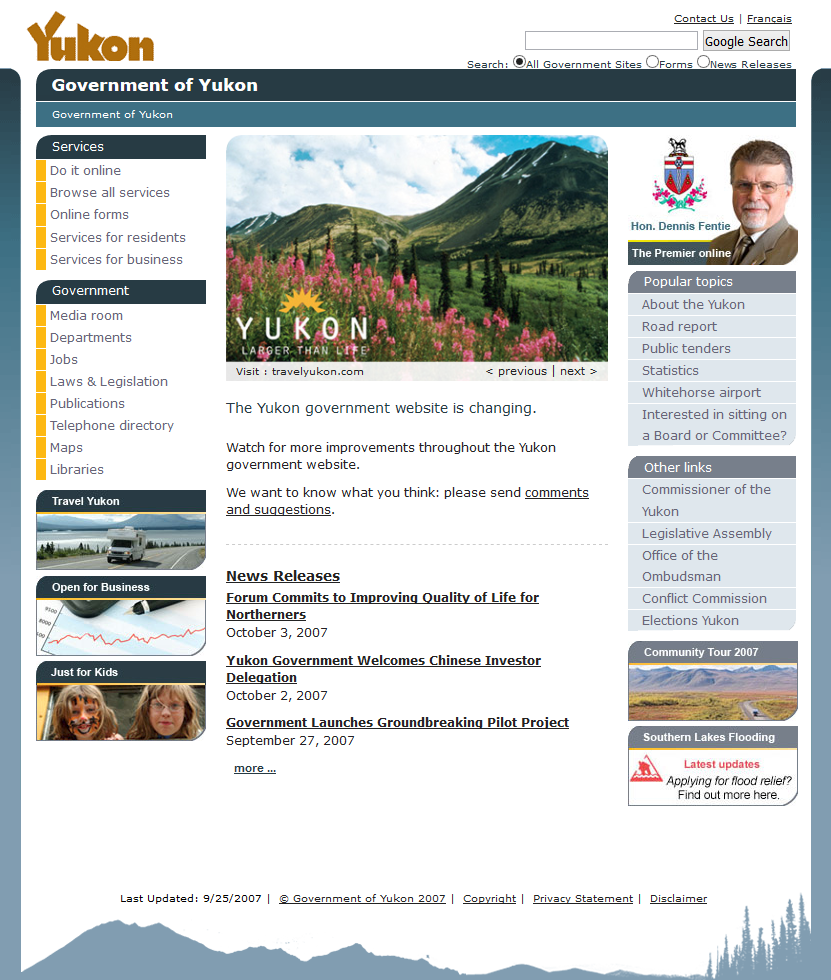 2018